days
hours
minutes
seconds
days
hours
minutes
seconds
Our Lowest Prices Of The Year!
Limited Time and Limited Spots Available
4 private, one-hour classes

Trained on 5 Basic Commands (come, sit, place, down, heel)

Dog will perform all 5 commands outside, off-leash, & w/ distractions

Great option for an involved owner
Because our booking calendars can fill up quickly, we have to limit the number of spots we can sell at these prices. If you'd like to enjoy these savings, PLEASE purchase early so you are able to get into our schedule!
Dog is Boarded for 14 Days w/ Certified Trainer




Total of 6 Commands (come, sit, place, heel, down, and down from a distance)

Dog will perform commands outside, off-leash and with multiple distractions!

Daily photo and video updates

THOUSANDS of Before/After Videos

Unlimited refresher training sessions for life

100% Guarantee
8 one-hour classes

Trained on 5 Basic Commands (come, sit, place, down, heel)

4 Advanced Obedience Commands

Great option for an involved owner
**Cannot Be Combined With Other Discounts/Specials**
Are you ready to get the obedient dog of your dreams, but still have questions? Hit Us Up Today!
If you are looking for the best, world-renowned, and most experienced dog trainers in the country, contact Off Leash K9 Training. You do not have to be a star to get the star treatment and the proper dog training your pup needs.

We Specialize in "Everyday Superstars" But Our Reputation Has Reached Celebrities All Over The World!
Read What Just A Few Of Our THOUSANDS Of Happy Customers Have To Say
"Best thing I could have ever done for my Great Dane Lucy. She is a new dog thanks to Jeff and Danielle. They are great people and have a special connection and love for animals that you have to see to believe. I never really realized how much joy my dog gets from making me happy through Obedience. We have recently acquired another Great Dane and will we have already lined up another 2 week board and stay for our new baby girl. Thank you again for loving our fur babies as much as we do. Simply the best..... "
Stephen W. | Verified Google Review

"Danielle trained my puppy Hercules and whenever we are out, the compliments never stop coming. Thanks to her hard work his behavior has been fantastic. He is fun when it's time to have fun, and incredibly obedient when it's time to listen. I am so proud of how far he has come after his training with Off leash K9. 100/10 would recommend it.
Thank you once again! "
Disley C. | Verified Google Review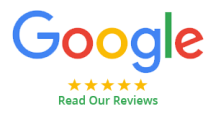 "Danielle and Jeff are the BEST!! Our dog, Sandor, is a lab-husky with very aggressive -protective tendencies. We would be lost without the help of Off the Leash. They've helped give us a solid foundation on how to care and train for Sandor, and are so helpful and patient when he needs some extra training with them. If you didn't know, they offer boarding as well and we will only leave our dog in their care. A MUCH better alternative to other boarding facilities, as he stays with his trainers, gets to play, exercise, and some extra love from people we trust. Highly recommend!! "
Alexandra S. | Verified Google Review

"Went to see Jeff once a week for a couple months and ended up with a well behaved German Shepard that I can take anywhere, stores, playgrounds, dog parks and beaches and have control of her with or without the leash.

He trains both of us, me and the dog and I'd work on what we went over during class the rest of the week. I'd highly recommend OL K9 Training. "
Jim D. | Verified Google Review

"Jeff is a great trainer; patient, thorough and effective. Our very excited GS responded great to his training and we are able to take her out for walks without any issues now! I highly recommend this company!!!!! Well worth the investment to have a great companion. "
Joy B. | Verified Google Review

"Just wanted to say that even after 2 years my pitty is still behaving. She walks without leash amazingly listens to commands and it is a blessing. What a difference the training has made.
I'll be honest I have been tempted to try and take her on the airplane with me. She is that well behaved.
A sincere thank you to Danielle and associates for their work and extra care they gave my Belle. "
Edwin T. | Verified Google Review

© 2019 Off Leash K9 Training, LLC. All rights reserved.