Meet The Off Leash K9 Team
Danielle Snelling - Head Trainer
Danielle is originally a Florida native who first became interested in dog training when she saw the communication problems between humans and dogs. So becoming a "translator" became the perfect solution. She originally interned at another local training organization before becoming a certified trainer with Off Leash K9 Training." Will send pictures soon.arters Training Academy in Woodbridge, Virginia. She is an honors graduate of Old Dominion University with a Bachelors in Sociology and Criminal Justice. A four time letter winner of the ODU Varsity Women's Swim and Dive team, she was the team captain in 2014. Abby has studied and employed a wide range of methods and techniques.
With this experience and strong foundation, she focuses on an approach to training that takes every dog's unique temperament and behavior patterns into consideration.
Off Leash K-9 Sarasota specializes in training methods used by military and law enforcement, focusing on techniques that encompass the core beliefs of consistency, fairness and clear communication. Training is as much for the human as it is the canine, and by the end of each session or package, Stefanie's ultimate goal is to strengthen the bond between you and your dog through connection, trust and perseverance. So, come on Sarasota, let's take a walk–off leash!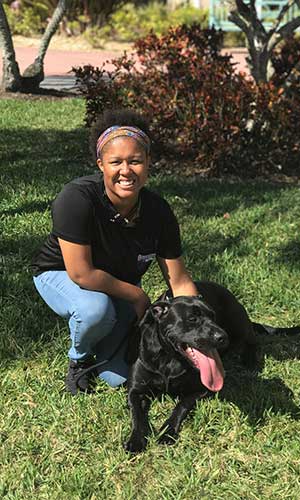 Jeff originally started in the dog world by having friends and family asking him to dog sit while they were out of town. He decided to take his skills to the next level and graduated from the OLK9 Headquarters academy in 2016. Since then, Jeff has trained 5 lb Chihuahuas, 160lb Masitffs, and many breeds and sizes in between. He prides himself on the great results and glowing client reviews.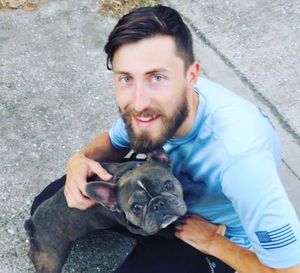 After spending time in the culinary profession, Cristian took obedience classes with his dog and rekindled a childhood dream of working with dogs. His customer service and team management skills are a great asset for client instruction and learning. He is a certified trainer with Off Leash.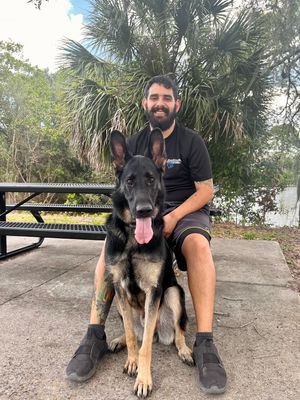 do you have questions for us?
Or Call us for a free consultation today!